Create a beautiful contemporary interior with our range of luxury modern kitchens.
BEAUTIFULLY SLEEK MODERN KITCHENS
Our gorgeous modern kitchens are beautifully sleek and smooth, perfect for creating a sophisticated contemporary look for your space. Our flat slab doors are made in England with Blum components for a fusion of British workmanship and prestigious Austrian engineering. With the growing popularity of modern kitchens our contemporary collection now includes a greater range of colours and textures than ever before. PB Home Solutions take inspiration from both modern and traditional kitchen designs to craft individual and luxurious contemporary looks. A flawless modern kitchen fuses functionality and beauty to give your home true wow factor.
Each modern kitchen is uniquely designed to suit you and your home. Our contemporary range showcases a host of innovative features which allows us to tailor every element of the design to you. Open shelving makes for a stylish way to showcase your favourite ornaments or crockery. We are able to craft bespoke size drawers to exactly fit your space, offering extra-wide designs for a seamless finish. Our modern kitchens also present fantastic storage solutions including pull out larders and internal drawers. The latest selection of fantastic colours and textures from wood grain and metallic to stone effect and painted silk mean you can personalise your design like never before. Unlike other modern kitchens, at PB Home Solutions we have an exceptional range of in-frame designs to give your contemporary style kitchen a truly unique and luxurious finish. Our modern in-frame collection is remarkably affordable so you can achieve an exquisite design at a superb price.
FLAWLESS DESIGN AND INSTALLATION
PB Home Solutions have been designing and installing outstanding kitchens in Devon for many years. We have an incredibly talented team of designers and fitters who are dedicated to providing only the highest standards. They will work with you throughout the process to ensure every aspect of your contemporary kitchen design meets your individual lifestyle requirements and style. As a trusted local company with an excellent reputation, you can have absolute peace of mind that your modern kitchen will be designed and fitted faultlessly for the truly exquisite finish a sleek contemporary kitchen demands.
Discover our range of exceptional modern kitchens by viewing our gallery. To find inspiration for your own unique contemporary kitchen project you can browse a range of styles and see some of our beautiful past projects. With such a wide selection of finishes and unique features, our wonderful gallery is the ideal place to start exploring our stunning modern kitchens.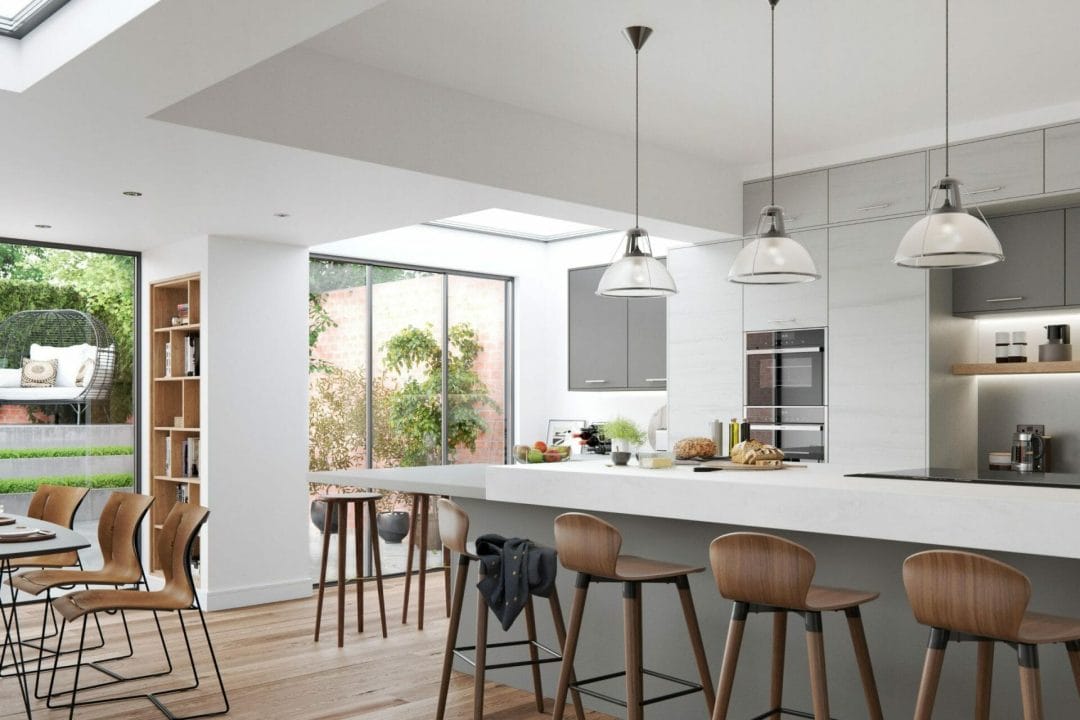 To find out exactly how PB Home Solutions can transform your kitchen with a gorgeous and superbly functional modern design please don't hesitate to get in touch. Our friendly and knowledgeable team would be delighted to discuss your project and are keen to answer any questions you may have about our service or past projects. Call us on 01297 22559 or email [email protected].