At PB Home Solutions, we go above and beyond to transform our Devon client's homes. We are passionate about bringing our local customers amazing quality bespoke designs.
DISCOVER OUR SEATON DESIGN STUDIO
A visit to our wonderful boutique design studio nestled just off Seaton's main high street is the perfect way to begin your exciting upcoming project. We have an elegant collection of stunning kitchen and bathroom displays to explore that showcase the outstanding quality and finish of our work.  Our friendly and knowledgeable team will be happy to discuss the ideas you have for your space without any obligation to take your project further. We always make sure our clients leave our studio feeling inspired. Visiting our design studio is a great opportunity to experience our superb interiors and get to know your local team. Click here to plan your visit now.
YOUR FIRST DESIGN APPOINTMENT
The next step towards transforming your Devon home is to book a design consultation at our Seaton design studio. Your first design appointment is the ideal chance to let our team know everything you hope to achieve from your space, this enables us to share your vision and craft a design that's perfect for you and your family. We will take the time to get to know you, your tastes and your lifestyle before discussing how best to enhance your design to suit your needs. Each of our bespoke designs are created based on your unique space and practical requirements. You can book a design appointment now by clicking here.
Next, we will arrange a convenient time to visit your home and measure your space. With your all-important brief in mind, we will check that our initial plans are compatible with the various aspects of your room, such as service points, dimensions and layout. With all of the precise measurements taken down, we can get to work finalising your exciting new design.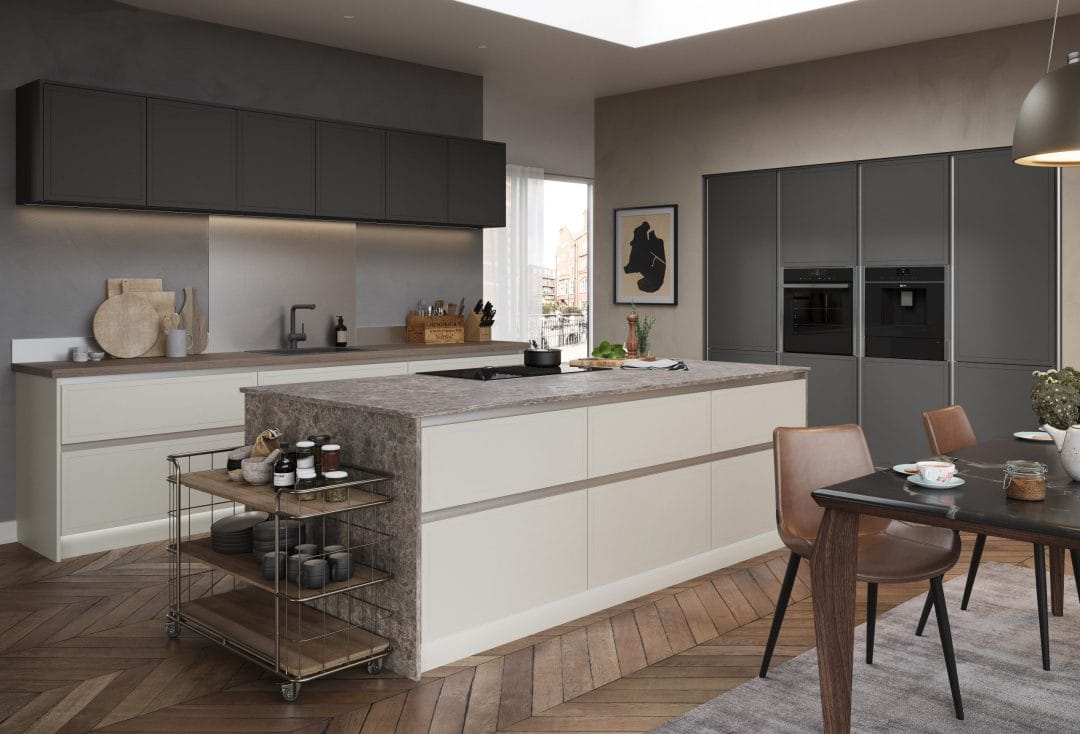 YOUR FIRST LOOK AT YOUR NEW DESIGN
Our talented and creative design team will use state-of-the-art CAD software to bring to life an accurate 3D visualisation of your interior which we will present to you at our design studio. Experiencing this first glimpse of your beautiful transformation should leave you feeling confident and excited about your upcoming installation. However, seeing your new space on screen will also give you an important opportunity to make any final tweaks to your design before we proceed with your project. Once you are completely delighted with every detail of your new interior, we will present you with a clear itemised quote. Honesty and transparency are an essential part of our service, and we are very proud of the outstanding value that we offer our clients.
A FLAWLESS HASSLE-FREE INSTALLATION
At PB Home Solutions, we've been designing and installing fantastic Devon interiors for over 15 years. Our experts are more than happy to manage every aspect of your project from start to finish to ensure your transformation runs smoothly. We trust our own professional, highly trained team of fitters to install all our kitchens, bedrooms and bathrooms with unrivalled precision and attention to detail. You can find out more about our friendly expert team by clicking here.
If you're considering updating your Devon kitchen, bedroom, bathroom, or home office, then don't hesitate to get in touch with your trusted local experts at PB Home Solutions. To meet our team and explore our beautiful stylish designs, click the button below to arrange a visit to our fantastic Seaton design studio.