At PB Home Solutions, our clients are at the heart of our service from design to installation. This alongside our commitment to supplying superb quality bespoke kitchens is what makes us one of Exeter's leading independent kitchen retailers.
BRING UNIQUE STYLE & EXCEPTIONAL QUALITY TO YOUR EXETER KITCHEN
From cooking a special family meal to enjoying a cup of coffee with friends, your Exeter kitchen absolutely has to be functional, practical, stylish and of course, you should expect your new design to stand the test of time for many years. At PB Home Solutions, we are your local experts in designing and installing beautiful Exeter kitchens. We take great pride in bringing our clients unique designs that are perfectly tailored to their homes and lifestyle. Our exceptional quality British kitchens represent superb value, and with a range of modern and traditional styles, gorgeous finishes and bespoke details to choose from, we make achieving your perfect design truly effortless.
LOCAL KITCHEN DESIGNERS YOU CAN TRUST
When we're designing our outstanding Exeter kitchens, we always strive to embrace the latest innovations and styles, however, when it comes to our customer service, we pride ourselves on doing things the old-fashioned way. With years of industry experience behind them, our team are undeniably experts in kitchen design and installation, but what never fails to put our customers at ease is their honest, friendly and caring attitude.
Our close-knit team is committed to upholding the traditional principles of quality, value and longevity that our director Paul set out to achieve. Based at our showroom in nearby Seaton, you will always find us easy to contact, keen to listen to your ideas and eager to go above and beyond to make your perfect Exeter kitchen a reality. PB Home Solutions are the independent kitchen team that you can trust.
COMPLETE YOUR EXETER KITCHEN WITH CUTTING-EDGE APPLIANCES
Many elements go into creating a fantastic long-lasting kitchen and of course, appliances have a crucial role to play. The appliances you require for your Exeter kitchen will undoubtedly be influenced by your lifestyle, and our experts at PB Home Solutions are perfectly placed to help you decide which home technologies are right for you.
At PB Home Solutions, we work with our sister company Devon Appliances to provide an exhaustive selection of home technologies. With their years of experience and specialist knowledge, you will find only the most reliable, efficient and excellent value products to choose from. Find out more about our range of appliances and our sister company Devon Appliances by clicking the button below.
DISCOVER EXCEPTIONAL KITCHEN DESIGN AT OUR SHOWROOM
Exploring the flawless finish and superb quality of the kitchens on display at our Seaton showroom is undoubtedly the best way to begin your journey. Experiencing our kitchens first-hand gives you a fantastic opportunity to appreciate the attention to detail behind our designs. As well as getting a feel for the luxurious finish of our kitchens, our Seaton showroom is a great place to find inspiration for your project. Discover a variety of styles, colours, finishes and practical features to make your Exeter kitchen really unique.
Our Seaton showroom is just a 45-minute drive from Exeter. The quickest and most direct route to our town centre showroom is via the A3052. A member of our fantastic team will be available to answer any questions you might have during your visit and we would be more than delighted to start discussing your project immediately. Click below to find out more about arranging your visit.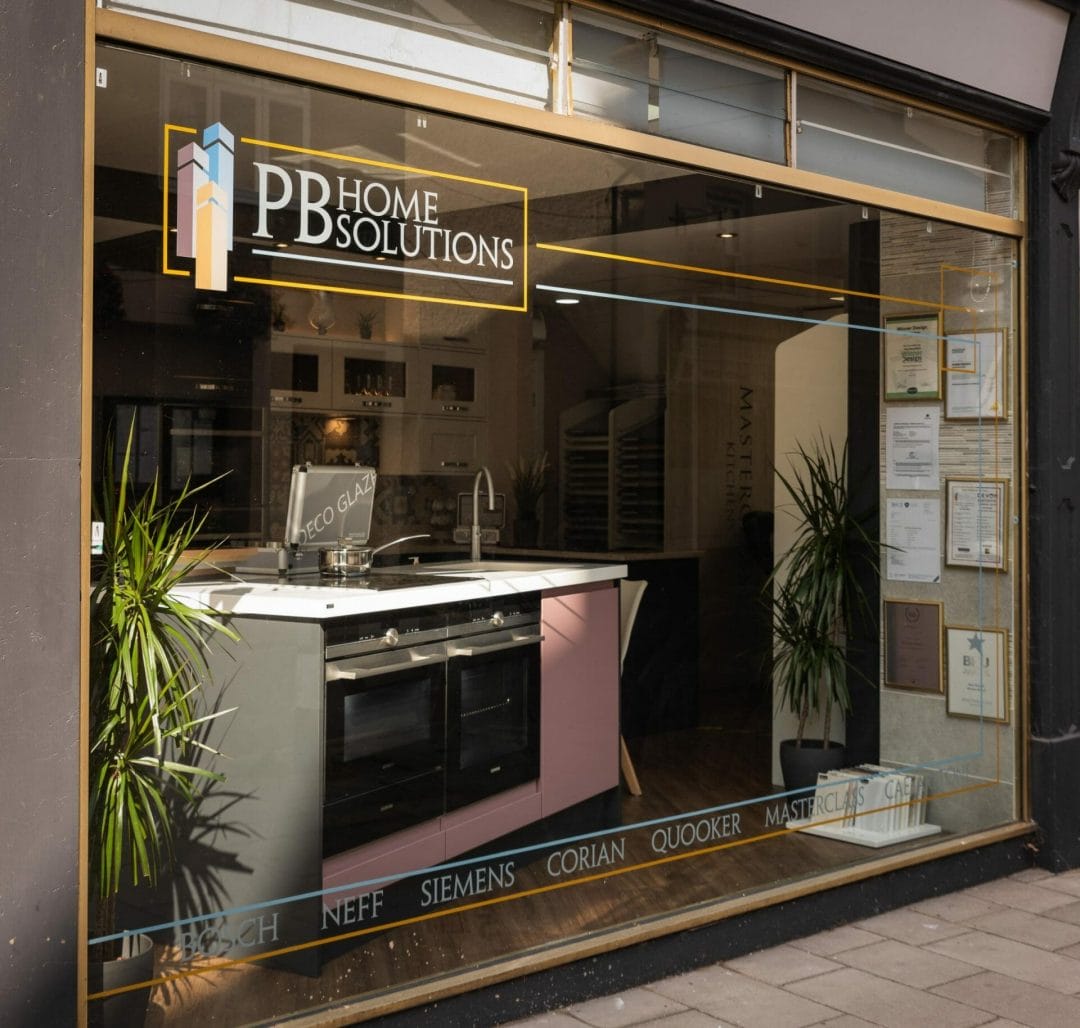 QUALITY KITCHENS MADE IN BRITAIN
Every beautiful bespoke Exeter kitchen we produce is made in Britain using the finest materials and techniques. Our British manufacturers Masterclass have been creating exceptional kitchens for over 45 years, and as a family-run company, they share our values of reliability, quality and honesty. Together, we go the extra mile to put our Exeter clients first, ensuring you have an amazing variety of styles and practical features to choose from that are designed to last a lifetime.
Masterclass isn't afraid to do whatever it takes to deliver kitchens that are unrivalled in quality, durability and style. From using specialist Austrian Blum fittings (which come with a lifetime guarantee) to assembling and checking every final product by hand, no detail is overlooked when it comes to ensuring the immaculate finish of your kitchen. With a range of modern handleless styles, pull-out larders, extra wide drawers and classic designs on offer, there's undeniably a style to suit every taste.
EMBARK ON YOUR KITCHEN JOURNEY WITH CONFIDENCE
We understand that choosing to renovate your Exeter kitchen can be a daunting prospect. From removing your existing kitchen to flawlessly installing your new design, there are many different practical and stylistic details to consider, and both must come into harmony if you're to achieve the perfect final result.
At PB Home Solutions, our outstanding team of designers, fitters and tradesmen are here to ensure your project runs smoothly at every step of the way. We work closely with you to create a detailed plan and to help you choose a beautiful collection of cabinets, worktops, appliances and finishing touches before handing over to our installation experts. Our highly trained fitters are part of our in-house team and they take great pride in ensuring our stunning kitchens look their best. When you work with PB Home Solutions, you can have complete confidence that your new Exeter kitchen will exceed all your expectations.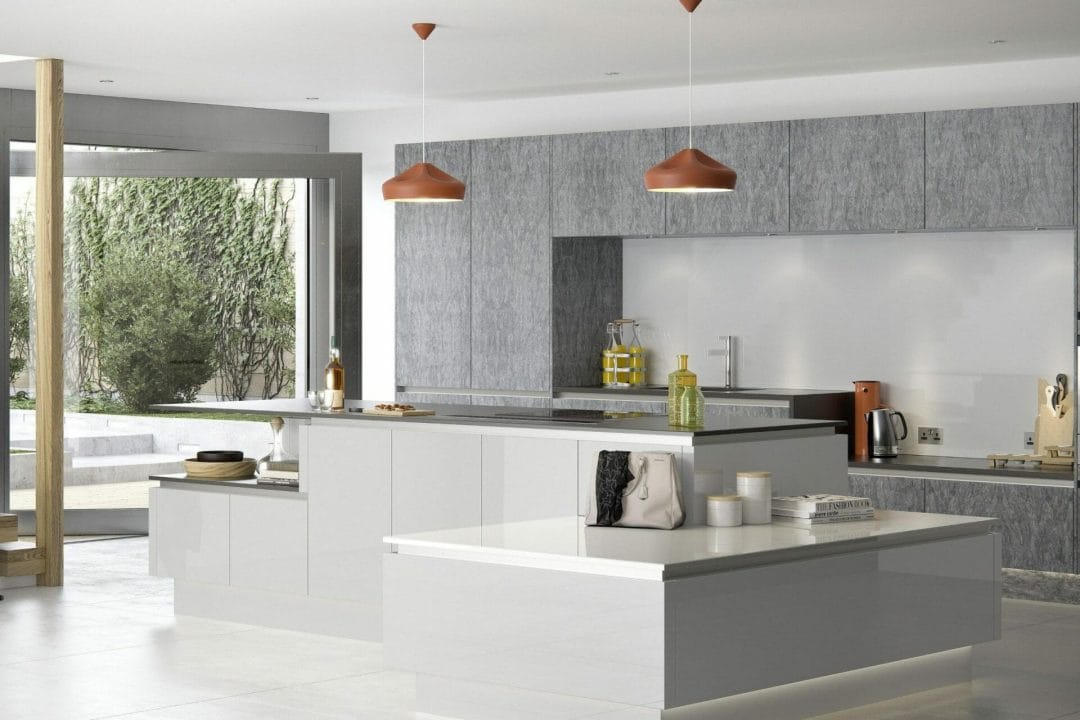 SPEAK TO OUR KITCHEN DESIGNERS IN EXETER TODAY
If you'd like to find out more about how the PB Home Solutions team can transform your Exeter kitchen then don't hesitate to get in touch. We are one of Exeter's leading local independent kitchen retailers and our honest values and years of experience will ensure you find a kitchen that looks truly stunning for years to come.