FITTED KITCHENS IN SIDMOUTH
Luxurious, beautifully designed kitchens to complete the heart of your Sidmouth home.
PB HOME SOLUTIONS: CREATING IMMACULATE KITCHENS FOR SIDMOUTH
Choosing a new kitchen isn't just about creating a practical space for cooking, of course, this is very important, however, your new kitchen should crucially reflect its role as the focal point of your Sidmouth home. Not only should it enhance your practical experience, but it should be wonderful to look at, setting the perfect ambience whether you love relaxing with your family or hosting drinks with friends.
At PB Home Solutions, our experienced team understands how every detail works together to create your perfect kitchen. From making big decisions like choosing a layout to considering the finer aspects like colours and finishes, our knowledgeable and friendly team is here to help. All our kitchens are of the highest quality and are fitted by our own expert team so you can rest assured your beautiful new space will last a lifetime. For a gorgeous centrepiece to your Sidmouth home that really makes the most of your budget, find out how PB Home Solutions can help.
EXCEPTIONAL QUALITY KITCHENS MADE IN ENGLAND
Kitchens are a busy, bustling space and they certainly need to withstand the demands of family life, whether that means cooking dinner, celebrating with friends or entertaining the Grandkids. This is why choosing a kitchen that's quality you can rely on is incredibly important. At PB Home Solutions we called upon over 40 years of industry experience when we decided to supply kitchens made by the award-winning manufacturers Masterclass.
As well as providing superb durability, Masterclass kitchens are flawlessly built and seamless to use so you can enjoy your space without worrying about damage. Furthermore, we believe the outstanding quality of our Masterclass kitchens has a dramatic impact on the look and feel of your interior. The attention to detail and luxurious finish of their kitchens shines through, making your new space gorgeously elegant and truly enviable all for amazing value for money. Find out more about our exceptional quality Masterclass kitchens by clicking below…
BEAUTIFUL CLASSIC KITCHEN STYLES
The classic shaker and in-frame kitchen styles endure in popularity to this day. Designers and customers alike agree that their elegant simplicity and traditional charm make for the most sophisticated and characterful interiors. Opting for a classic kitchen style opens up a world of possibility. Whether you love bold and daring colours of warming wood finishes, a traditional kitchen can be perfectly tailored by the PB Home Solutions design experts to suit you and your Sidmouth home down to the ground.
FOUNDED ON YEARS OF EXPERIENCE IN DESIGNING KITCHENS
We opened our showroom doors on the Seaton high street over 15 years ago and over this time we have forged a relationship of trust with our wonderful local Devon customers. We've worked hard to build a reputation for excellent quality and superb value for money. As a small independent company, we are dedicated to putting our customers first throughout every aspect of their journey. We go the extra mile during the consultation process to ensure our clients feel completely confident about their design and our in-house team of specialist fitters treats every customer's home as if it were their own. Though we opened our doors 15 years ago, many members of our team have several decades of industry experience which ensures our services are always outstanding.
STRIKING MODERN INTERIORS
Our sleek contemporary kitchens are a fantastic way to make a statement. Their minimal detailing and clean dramatic lines look simply stunning in both modern and traditional homes. Manufactured by Masterclass, our modern handleless and flat-panel kitchens are constructed using a combination of traditional skills and exceptional industry-leading Austrian technology to create a fusion of striking elegance and immaculate functionality. A dazzling array of contemporary finishes and colours ranging from soft and understated to bold and bright allows us to tailor the look of your kitchen to perfectly suit your Sidmouth home.
VISIT OUR INSPIRING KITCHEN SHOWROOM
Find inspiration for your new Sidmouth kitchen project at our beautiful Seaton showroom. Visiting our showroom is not only the very best way to appreciate the flawless quality and craftsmanship of all our kitchens but it is also a wonderful opportunity to meet our friendly and knowledgeable team. They would be delighted to answer your questions and discuss your project and can guide you around the showroom to help you to discover the exciting potential for your space.
You will find our showroom situated in Seaton town centre on the corner of Fore Street just a 20-minute drive from Sidmouth along the A3052. We would love nothing more than to welcome you to our space, to find our address and further details about organising your visit please click below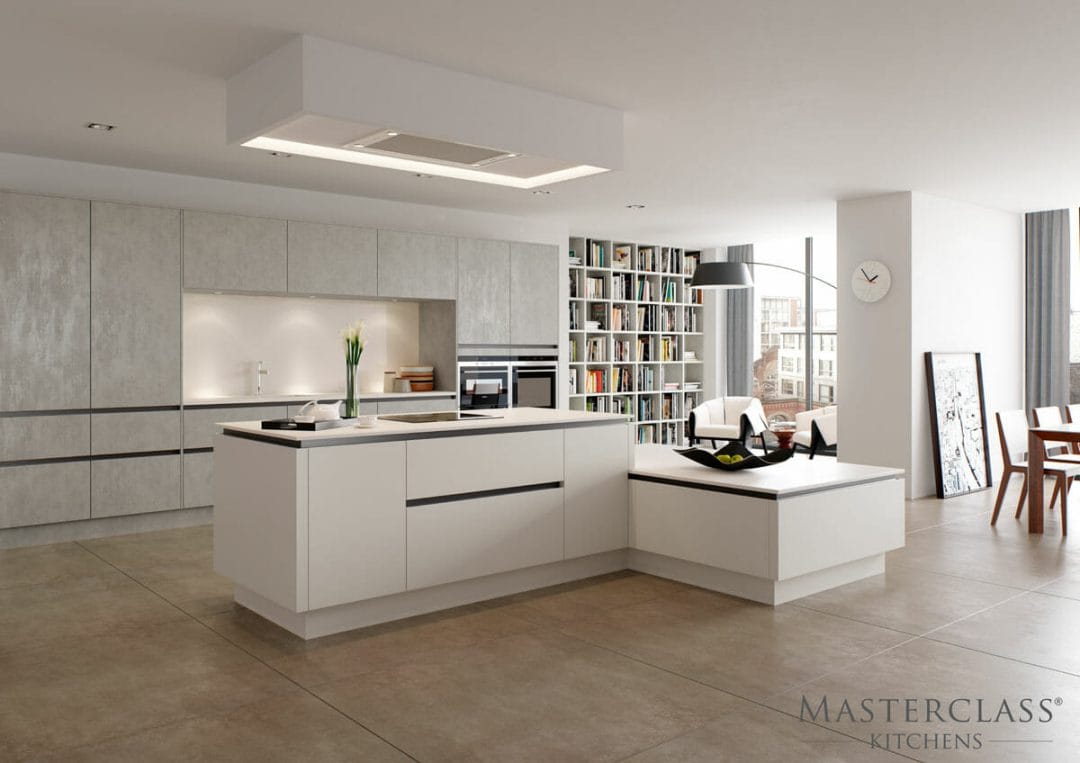 CREATE THE PERFECT CENTREPIECE TO YOUR SIDMOUTH HOME
For a stunning kitchen that transforms the way you use your home and looks gorgeous for years to come, don't hesitate to contact your local specialists PB Home Solutions. Our expert design team would be delighted to talk through any ideas you have for your space. You can call us on 01297 692250, email us at [email protected] or take the next step and click below to arrange your free design appointment now.