The kitchen is one of the most important rooms in our homes, and so when it comes to finding a design you'll love for years to come, it's important to get all the details right the first time. Redesigning the heart of your home can seem like a daunting task, in fact, many of our clients spend months considering different options before they even get in touch with our experts here at PB Home Solutions. With so many complex requirements and different features to think about, it can be tricky knowing where to start. To help you feel more confident about approaching your local kitchen specialists with your ideas, our knowledgeable team has put together a list of suggestions for you to consider.
Start With Your Existing Kitchen
Whether you're renovating your existing kitchen or moving into a new build or home extension, it is always worth dedicating some time to evaluating your current design. It can often be easier to narrow down what you don't want, rather than starting with a blank canvas and trying to come up with fresh ideas, and so making a list of features you'd like to improve based on your existing space is a great place to start.
However, before you begin, we recommend you have a little de-clutter first. Our clients often find they have more storage space than expected in their new kitchen simply because they hadn't accounted for all the bits and pieces that have accumulated over the years that are no longer used. Once you've figured out how much storage you really need and you've started analysing the pros and cons of your current interior, you'll be in a much better position to approach your new design.
Feel Confident About Your Budget
One of the reasons some of our clients put off redesigning their kitchen is because they're unsure of just how much a new kitchen will cost and this can lead to doubts about exactly what's achievable and what isn't. When you start planning your new kitchen you will need to be honest with yourself and your kitchen designer about how much you're willing to spend. Bear in mind a good quality new kitchen will last around 20 years and can add 5%-15% to the value of your home so it can be worth making a slightly more substantial investment. Once you feel confident about your budget you can start to prioritise where you can save and where you can splash-out depending on your lifestyle. Don't forget to leave room in your budget for installation costs and any decorating or small building works.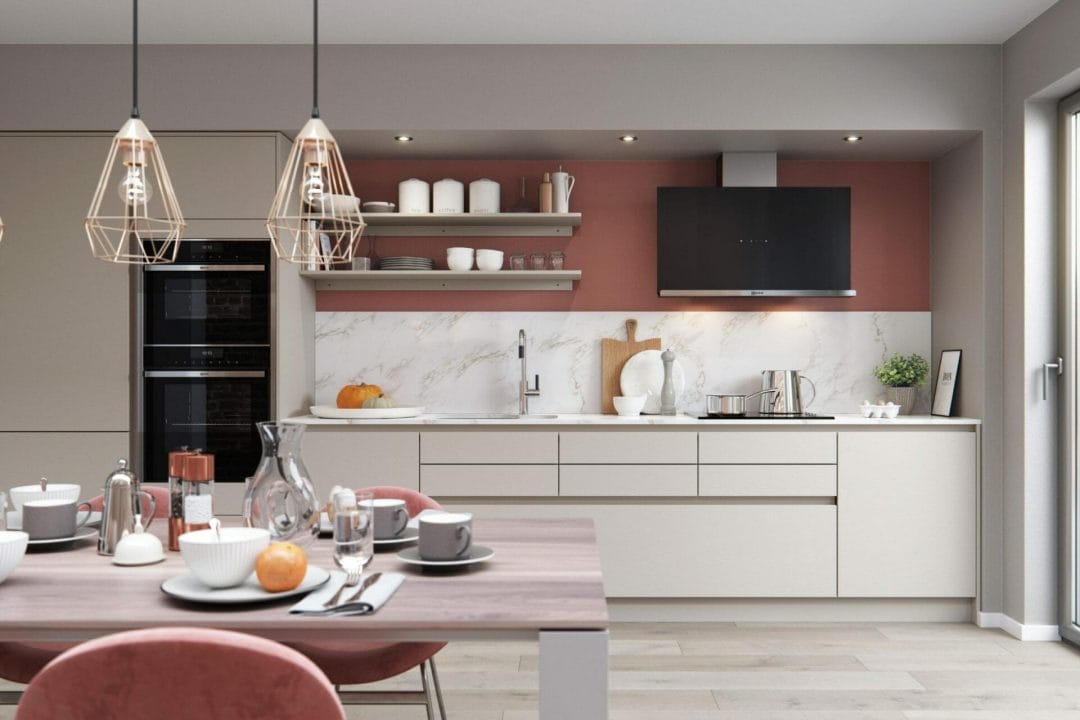 Consider Your Layout With Your Lifestyle In Mind
The layout of your kitchen will have a huge impact on how you use the space and so it's not something you want to get wrong. Having considered your current kitchen, you should have some ideas about how you will want to use your new interior. Do you need to accommodate a busy family? This might mean including a breakfast bar for serving the kids meals, complete with plug sockets for phones/tablets. If you want to share your space with guests, you might want to integrate a casual dining area. How you choose to plan your layout will depend on your lifestyle and, when it comes to finding the best solution, you will certainly benefit from experience, it's worth discussing this point closely with your kitchen designer.
Start Researching To Get Inspiration
Once you've got your head around some of the practical considerations you can start with the fun bit. Doing some research is a great way to get a feel for the kind of design you'd like to create. You can find great inspiration in online magazines and databases like Houzz and Pinterest. You can also start exploring the different collections your local retailers have to offer. You can download our kitchen brochure by clicking here.
Don't Forget The Practical Stuff
It's easy to get carried away exploring all the beautiful worktops, surface finishes and decorative details you can add to your design, but it is of course important not to overlook the practical considerations. Don't forget to plan in heating, depending on your budget you might want to opt for underfloor heating. If you're intending to include a kitchen island with a sink or hob you will need to think about plumbing and electrics. Similarly, you will need to give some thought to where you need your power sockets to go.
Make The Most Of Your Kitchen Lighting
Lighting holds the potential to really transform and elevate your kitchen, yet despite this, it is often a somewhat last-minute consideration. To maximise your new design, we recommend you give plenty of thought to planning your lighting. As well as including task lights so you can prepare food safely, you can also use lighting to enhance the look and atmosphere of your space. Pendant lights can add a stylish detail, while internal cabinet strip lights will create a beautiful soft glow around your crockery or ornaments. Opting for lighting that can be dimmed in the evening is the perfect way to set the tone for entertaining. Layering different types of lighting will bring a stunning finishing touch to your design.
Once you feel confident that you've considered all the options for your new design, take the next step and get in touch with your local independent kitchen retailer. Their professional knowledge and experience will make all the difference when it comes to ensuring every detail of your space is just right for you and your home. Although our showrooms are currently closed, we're still designing. You can get in touch with the friendly expert team at PB Home Solutions by calling us on 01297 692250 or emailing [email protected].